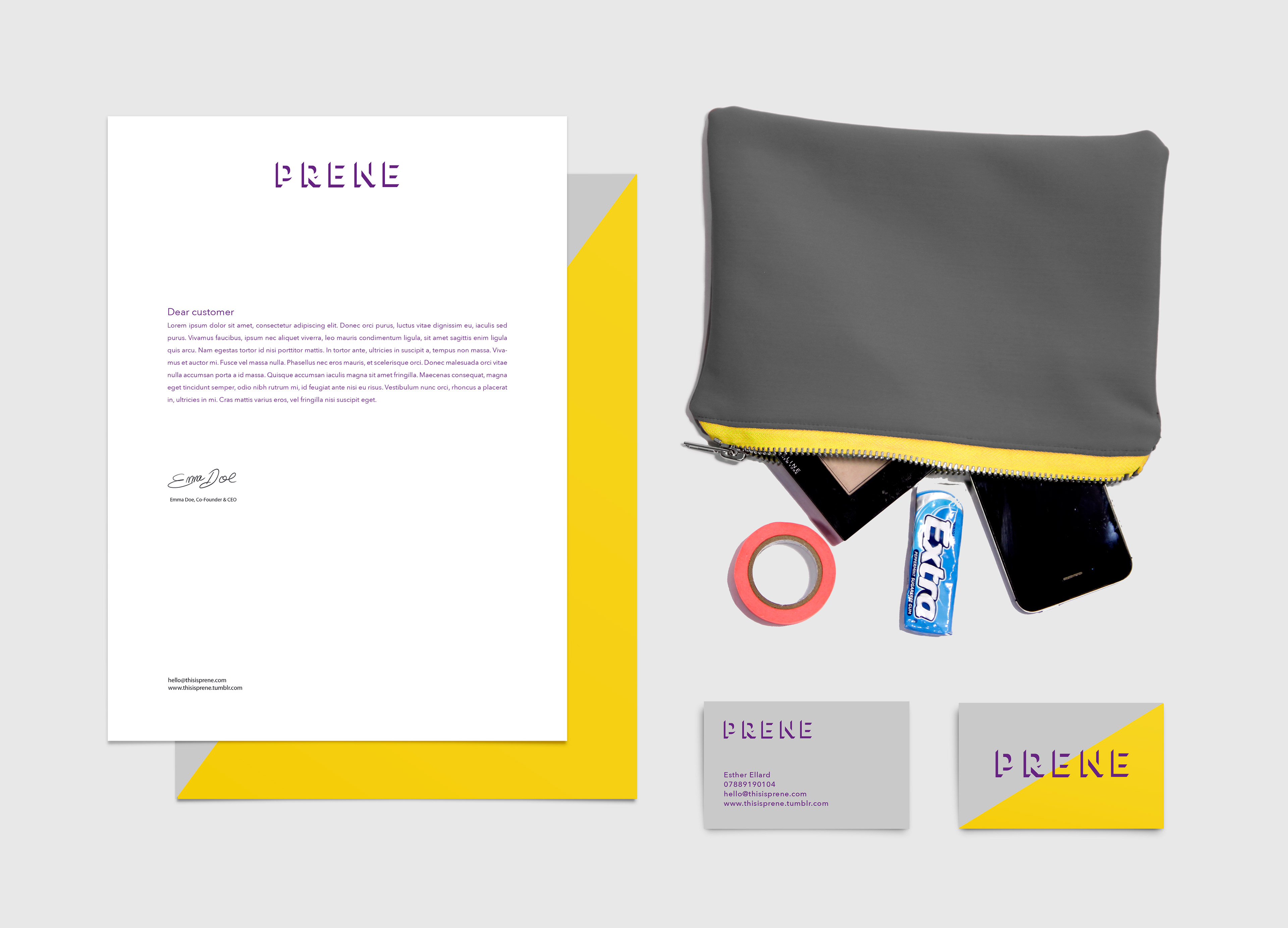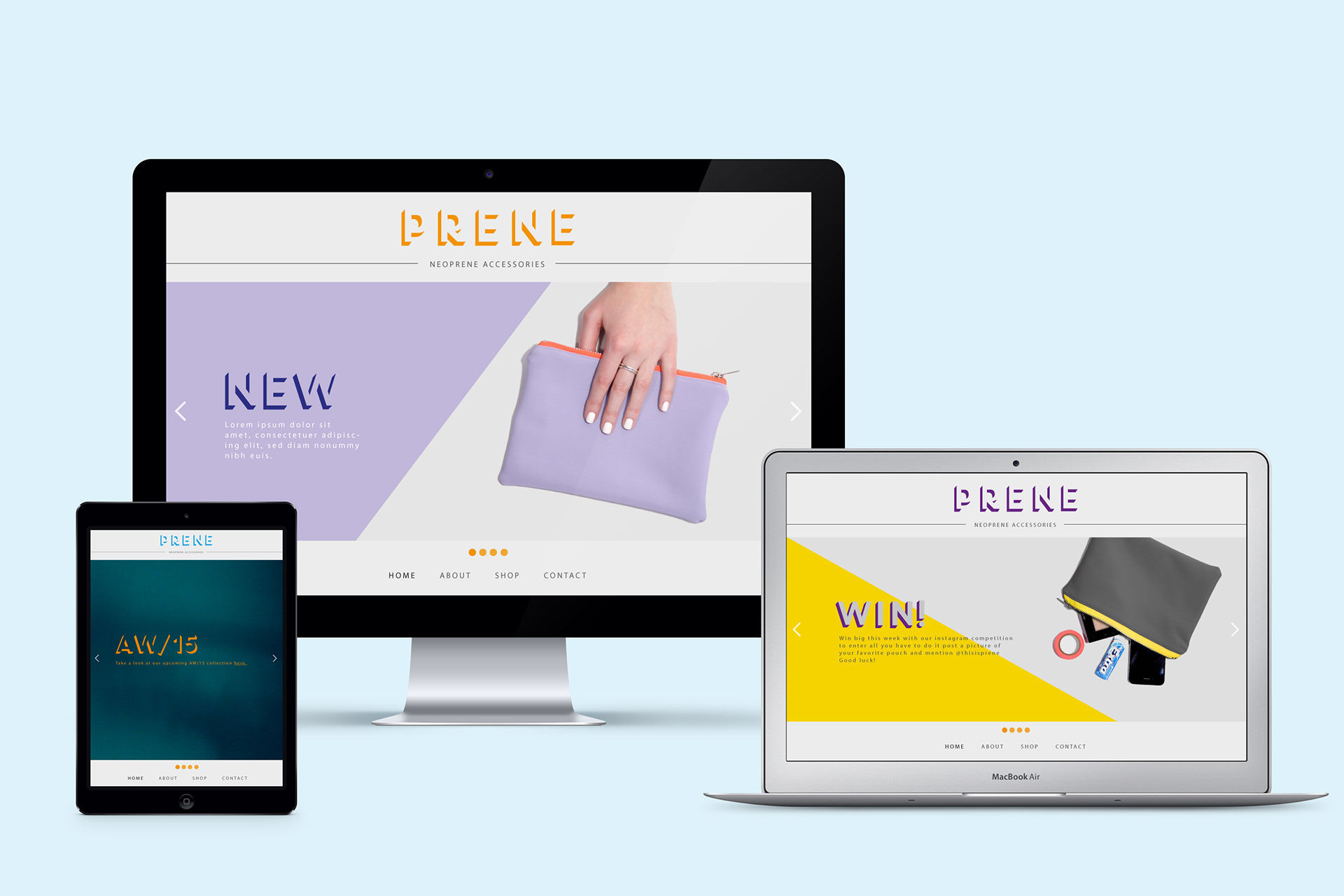 Art direction and branding.
Prene are a new accessories brand that create products out of neoprene. 
The logotype is based on old carnival typography that use drop shadows to emphasize the text, I wanted to add the same energy with an element of sophistication by creating a drop shadow as the main element and allowing the top layer to be free for other colours or be transparent for background colour or texture. This allows the logotype to be really flexible and interchangeable to suit the nature of the two-tone products. I created the typeface just for PRENE so it will remain individual and unique to them.
Collaboration project with Esther Ellard
Vist PRENE at www.thisisprene.tumblr.com