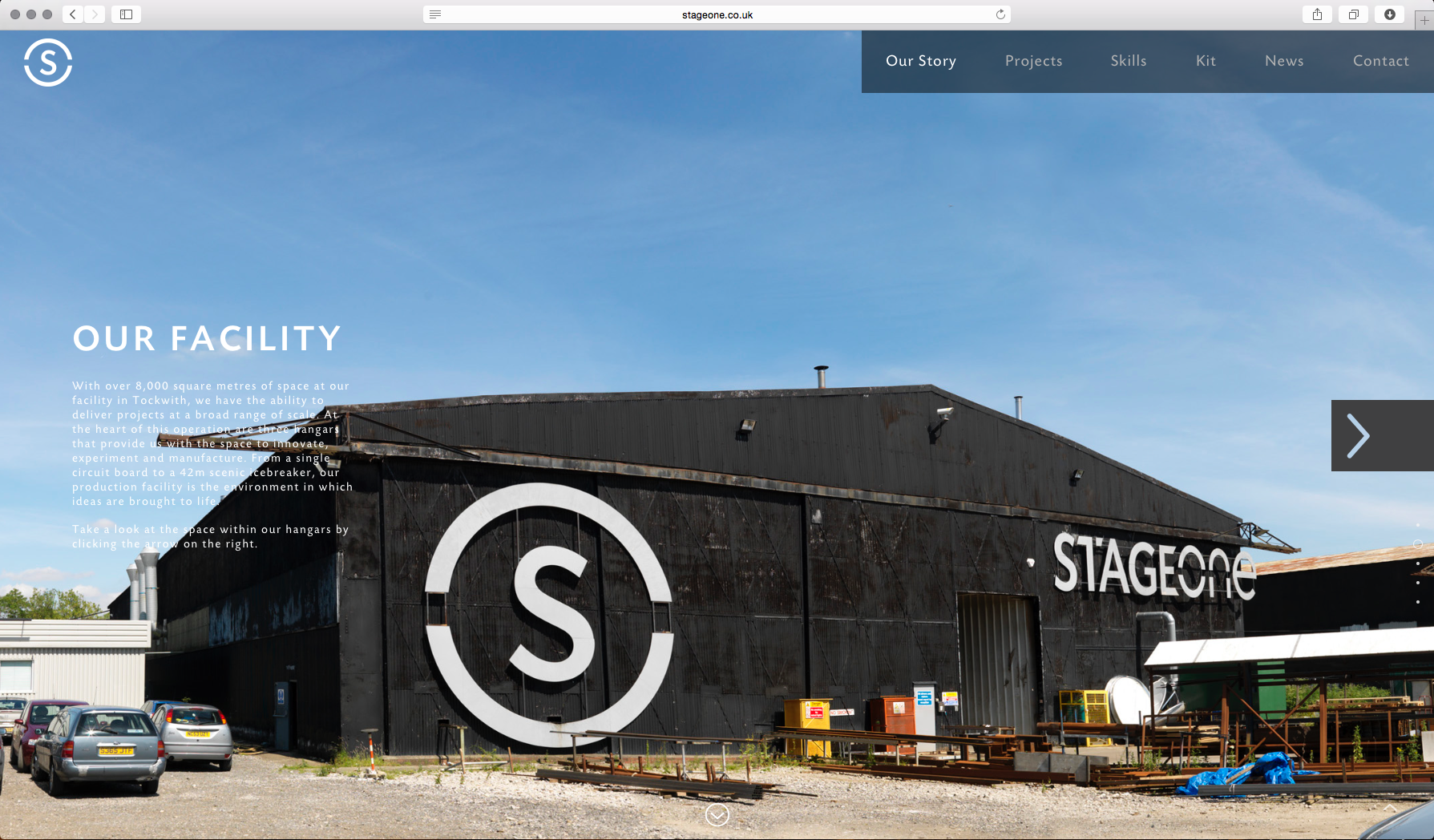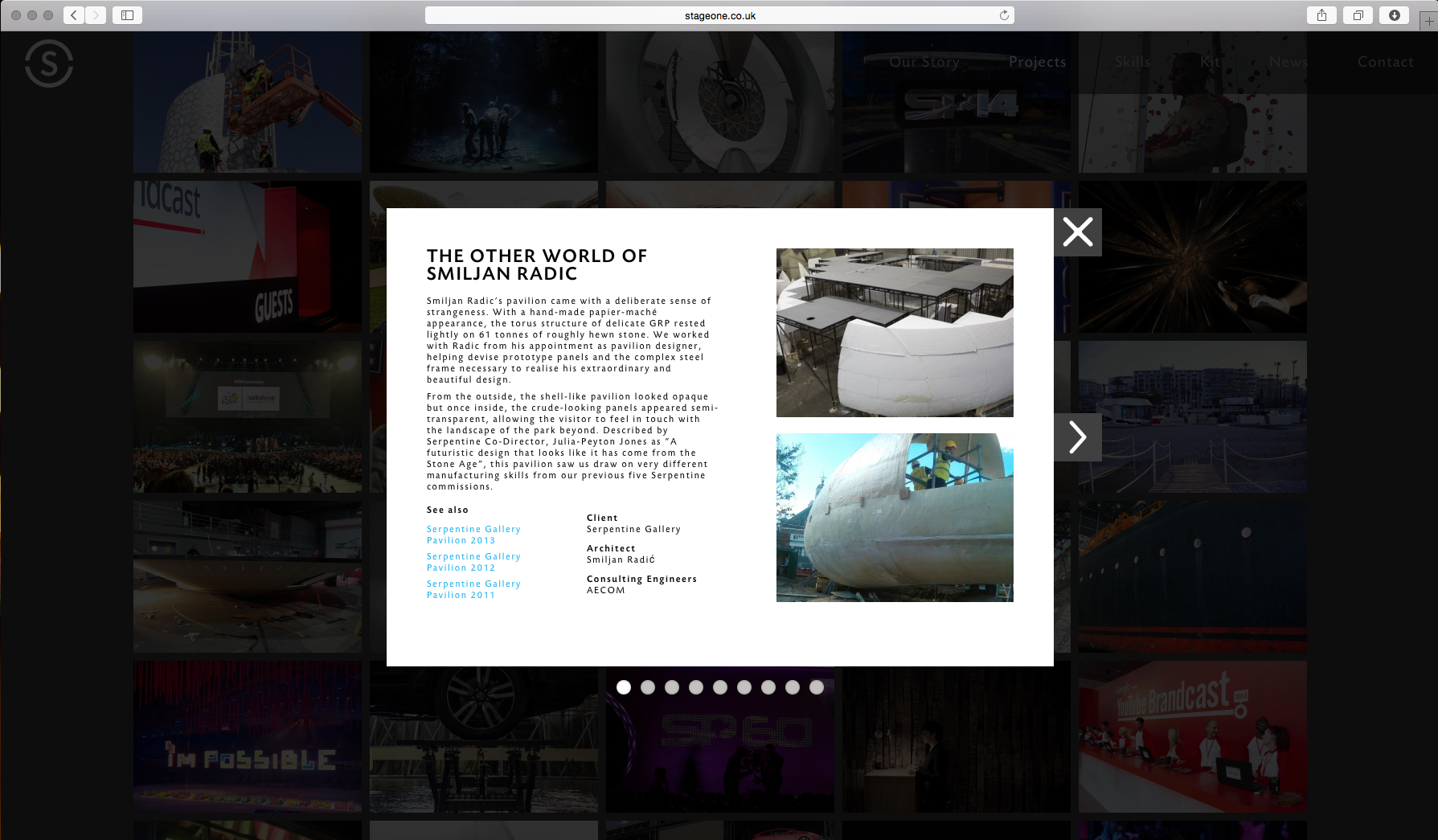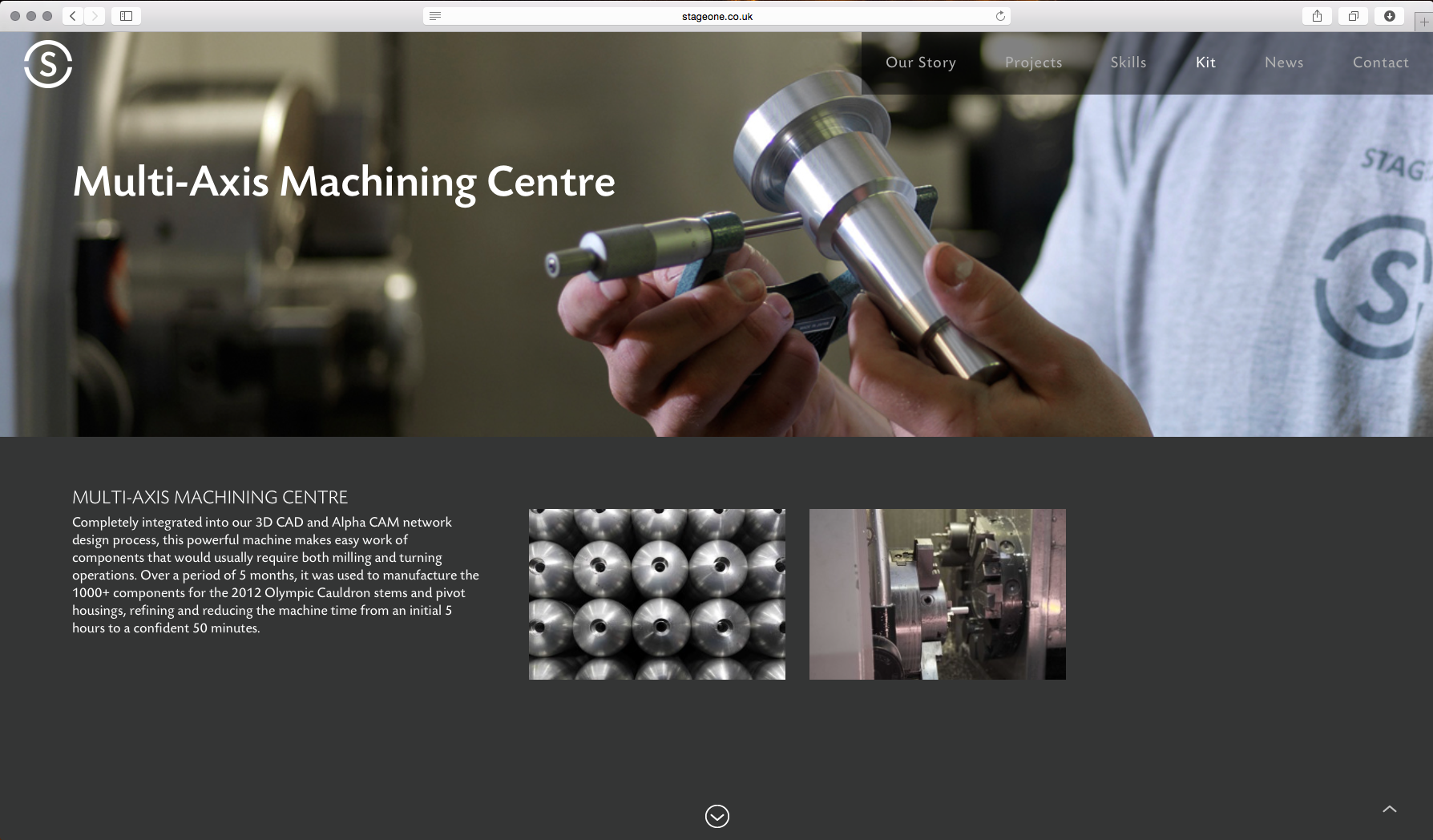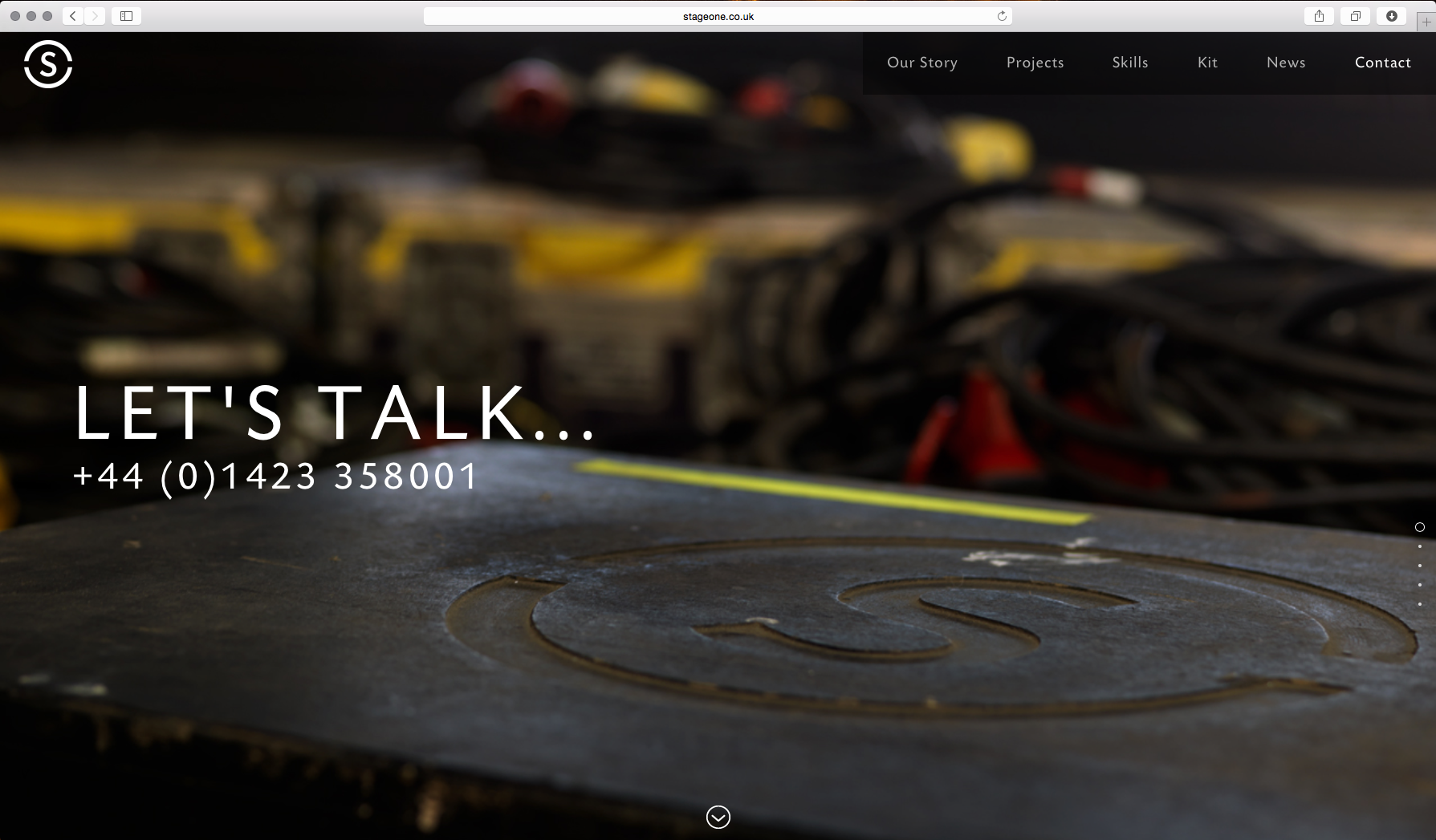 Stage One are a Creative construction and manufacturing company who work with designers, artists and architects.
Stage One approached me to redesign their website and bring it up to date. Their main issue was that people didn't understand what it is Stage One do. To solve this the website had to change dramatically and open up to allow viewers to see inside. 
The responsive design of the site works on two levels. The first being a short overview and quick continuous scroll through the basics. The second level being a simple click right to delve more into a project or specialty from here you can read more, and even go further as it leads you to specific project examples. This allows viewers to take in as much information as they like without overloading them.
As well as the design for the website I also Art Directed the photography for the site to enhance the experience of the site, Stage One are a very creative and visual company which is now emphasised with the use of full bleed photography. This allowed me to create more of a visual journey for Stage One and let viewers see what it's like 'behind the scenes' This can be seen in the 'Our story' section where you can view everything Stage One has to offer. In this section I also Directed a video that tells the story of Stage One and also the designers they work with.
Vist the Stage One website - www.stageone.co.uk
View the video here - https://vimeo.com/115800356
Art Direction - Laura Johnson
Web Design - Laura Johnson
Web development - Mike Carter - www.mikos.co.uk
Photography - Adrian Ray - www.adrianray.co.uk
Video Production - Double8 - www.double8.co.uk